Dealing With House Fire Aftermath
8/10/2017 (Permalink)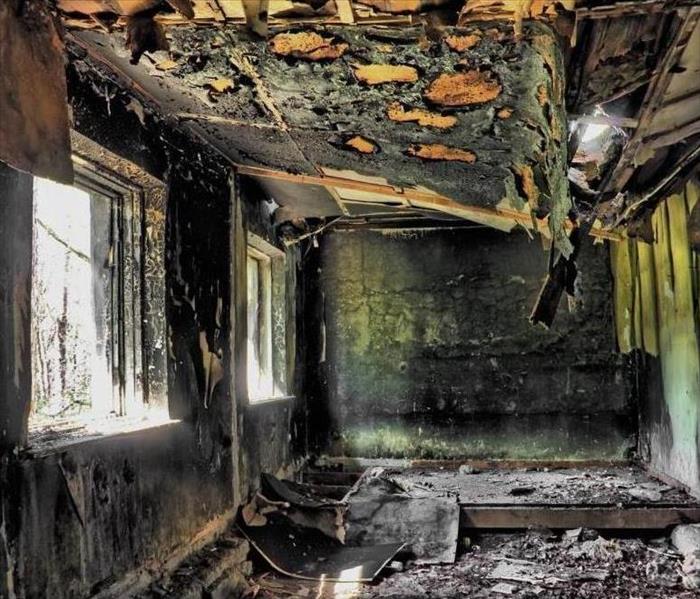 A fair share of emphasis is placed on fire safety and, needless to say, for some good reasons too. However, it is also very important to be aware of what follows after a catastrophic fire breakout. One should know what to do after the house fire. After the fire is out, you need to deal with the aftermath and get things in order. There is a checklist you could go through in order to ensure maximum remediation from the unforeseen and unfortunate fire. Let us go through what you should typically do after a fire is out.
Contact your insurance: This is probably the first thing you should do after the fire is out. You shouldn't delay the restoration process at all. Call your insurance agent as soon as you can to work out a reasonable deal to restore your house and bring it back to a livable condition. It is imperative to contact the claims manager soon because the sooner your insurance company is alerted, the sooner your claim can be processed. You will probably receive various calls from different adjustment agents for your burned house, which can often confuse or baffle you, so it is advised to call your insurance agent directly.
Protecting the fire site: Burned out properties can become a site of vandalism and theft. Squatters can also inhabit these locations when left unattended and bad weather may take its toll on the damaged property structure as well. If you leave, you need to secure your property from all of this. If it's rainy, make sure you cover all entries to prevent further damage. Additionally, request the police and your neighbors to keep an eye on the premises for any unwelcomed activity. Also, if your heating system is hot and the weather is cold, your pipes are at risk of bursting. In case that does happen, your insurance won't cover the post disaster damage, so make sure you shut off the water system completely.
Cautions: Before turning the power back on, have a licensed electrician inspect the household wiring of potential water damages to make sure it's safe to turn on power. Discard all food, drinks and pharmaceuticals that have been exposed to fire because they're not fit for consumption anymore. Fires can severely weaken the property's structure, so it's ideal to have a local council's building inspector to inspect the property floor, roof and other structures before you start living there again.